Our Team
Honeybears is committed to providing children and families with an enthusiastic, resourceful and dedicated team of professional early childhood educators and support staff.
Joanne
Director/Approved Provider
As the Owner of Honeybears she is passionate about providing excellence in early childhood education and ensuring the highest of standards are maintained. With her Honours degree in Human Resource Management as well as her Diploma in Children's Services, Joanne is passionate about the team's ongoing professional development. Having visited the Loris Malaguzzi Centres in Reggio Emilia –Italy, Joanne has been inspired by the Reggio Emilia approach, where the environment is characterized by natural beauty and acts as a third teacher. As such, at Honeybears, we provide a natural, home like environment, abundant with open ended materials for children to collaborate with each other, allowing them to explore and discover at their own pace. Joanne ensures that the Honeybears program is holistic and that educator and children's interactions are always in line with our values and philosophy.
Honeybears
Jodie
Executive Manager / Nominated Supervisor
With over 25 years experience in the Early Childhood industry, Jodie leads the team as our Manager and Nominated Supervisor. Jodie offers invaluable practical experience coupled with her qualifications of a Diploma in Children's Services and Bachelor of Teaching Degree. Jodie specialises in facilitating new and unprecedented curriculums in Early Childhood, ensuring to use reflective practices to include the Early Years Learning Framework and the principles within the National Quality Framework. Jodie has designed a unique and tailor made School Preparation Program exclusively for Honeybears which has proven to prepare each child for school, to ensure a smooth and easy transition to the school environment. Jodie has been part of the Honeybears family since 2008 and divides her time in both rooms whilst also ensuring to be a support person for the team.
Honeybears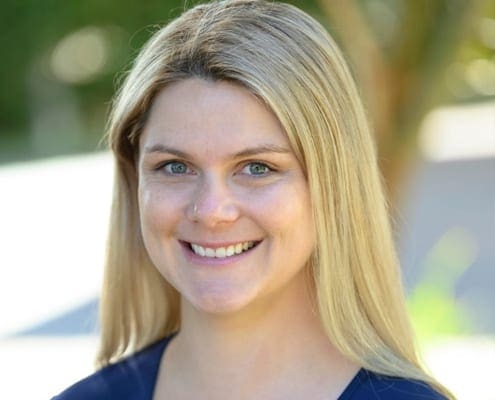 Laura
Manager - Honeybears Junior
With over 15 years practical experience and a Bachelor of Teaching degree, Laura provides Honeybears with a substantial amount of Quality teaching. Laura implements the daily curriculum and ensures that the Honeybears School Preparation program is delivered to the highest of standards each and every day. She is both the assistant managing director and the team leader of the preschool room. As an advocate for the environment Laura ensures to research new and effective ways to create a sustainable play spaces for the children. She is passionate about facilitating a curriculum that includes the voices of the children, families and the community. Laura has been part of the Honeybears family since 2009.
Honeybears
Vanessa
Manager - Honeybears
Vanessa excels in ensuring that the aesthetics and interior design of Honeybears is always beautiful and inviting for the children. Vanessa researches and investigates leading trends to ensure appropriate planning of a holistic and pedagogical learning environment. An environment where the children's ability to learn and grow developmentally is paramount. Vanessa has completed her Diploma in Children's services and is a team leader, inspiring and enriching the development of the children and the Honeybears team. Vanessa has been part of the Honeybears family since 2012.
Honeybears
Jane
Educator/WH&S Officer
Jane is an advocate for education and has completed her Masters Degree in Teaching and has over 12 years experience in Early Childhood. Jane is the Workplace Health and Safety Officer, ensuring that all policies and procedures are followed meticulously throughout the day. Jane shares her knowledge with the team and as such inspires a community of educators who are renowned for their programming ideas and excellent curriculum. Jane has been part of the Honeybears family since 2008.
Honeybears
Tiffani
Educator
With her passion for Early Childhood education and the ability to constantly reflect on her teaching practices, Tiffani provides the service with new ways to improve current practices. Tiffani recognises that in order to grow, we must reflect and change and as such is a strong driving force in the centres Quality Improvement Plan. Tiffani enjoys learning through trial and error, perfecting the implementation of all activities provided. Tiffani has been a member of the Honeybears team since 2015.
Honeybears
Deb
Educator
Bringing a warmth and love that only a grandmother can bring, Deb is renowned for her beautiful care of each and every child at Honeybears. Deb is always on hand to give emotional support to all families and this is displayed in her daily interactions with others but also in the beautiful learning stories she writes. Deb has completed her Certificate 3 in Child Studies and brings a wealth of practical experience from years and years of working in the Early Childhood industry. Deb has been part of the Honeybears family since 2008.
Honeybears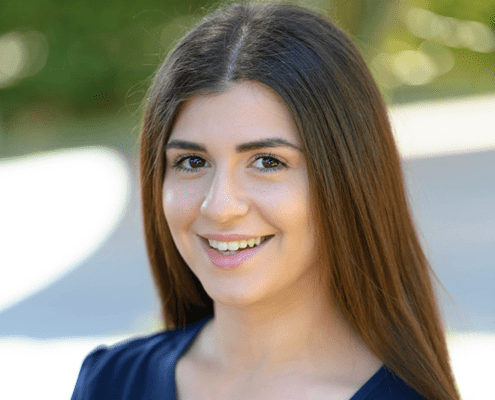 Paula
Trainee
Paula joined the Honeybears team as a trainee and is most enthusiastic about learning all facets of the Early Childhood Industry from our very experienced team. Paula has embedded herself as an intricate member of the team, presenting herself daily in a warm, passionate and positive manner. Paula is naturally a very compassionate, sensitive and endearing personality, ideal for working with and guiding children's development. Paula became a member of the Honeybears family in 2019.
Honeybears
Abbie
Educator
Dance, music and drama are Abbie's passion which is fantastic for planning physical development activities and contributing to our outstanding curriculum. Abbie is one of our coordinators of the PE program at Honeybears whilst also excelling in using her enthusiasm to find new ways to challenge children through activities. Abbie ensures that active play is provided daily, to enhance each child's physical development, spatial- awareness, balance and co-ordination. Abbie has been a member of the Honeybears family since 2018.
Honeybears
Christine
Cook/Educator
Christine is an innovative and well-versed cook, who has also completed her Certificate 3 in Children's Services. Christine divides her time between the kitchen and the classrooms, involving the children in regular cooking experiences and discussing the importance of good nutrition. Christine has been a member of the Honeybears family since our opening in 2007.
Honeybears
Janne
Cook
With a unique flare for cooking, Janne is a treasured member of the Honeybears team. Janne is passionate about growing her own vegetables and herbs to use in her cooking. Janne is the initiator of the Honeybears vegetable garden and involves all of the children with the planting and harvesting of all organic food produce in our daily menu. Janne has been a member of the Honeybears family since 2010.
Honeybears
The team at Honeybears Early Learning Centre collectively advocate for the rights of young children to enjoy excellence in Early Childhood Education